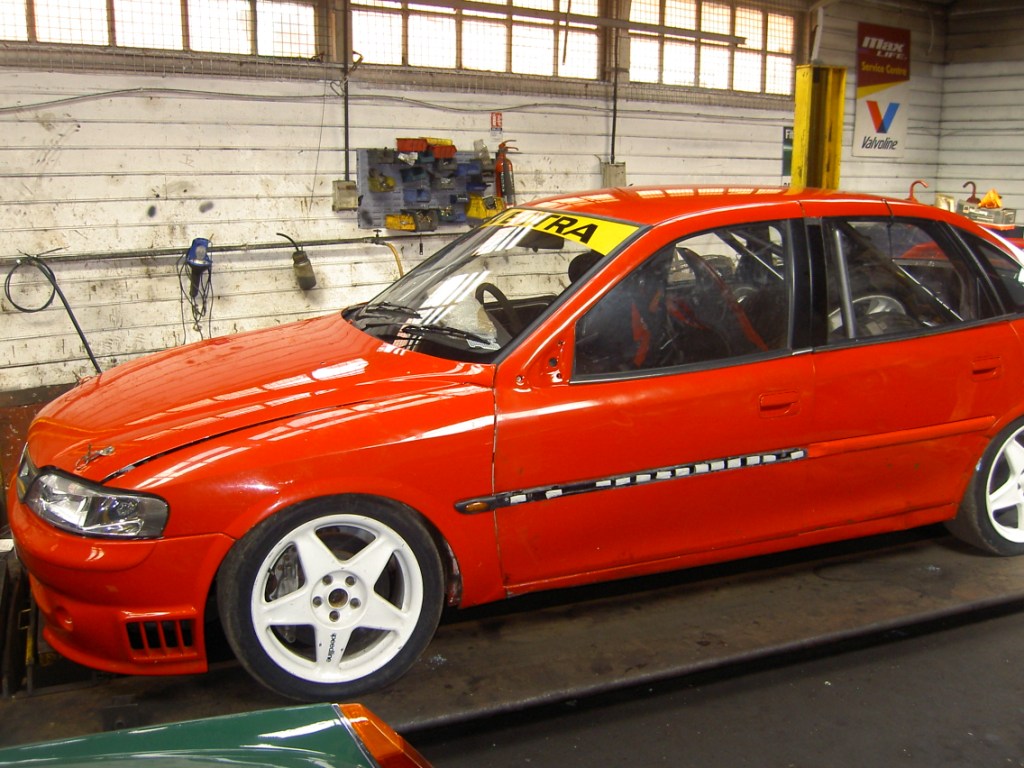 In late 2005 we purchased the car pictured above, Vectra Challenge car No 6.
A bit "rough around the edges" would be a polite way of describing the condition when it arrived!
The following photos show the car being stripped, cleaned, prepared for paint then re-built having had its component parts checked and replaced where required.